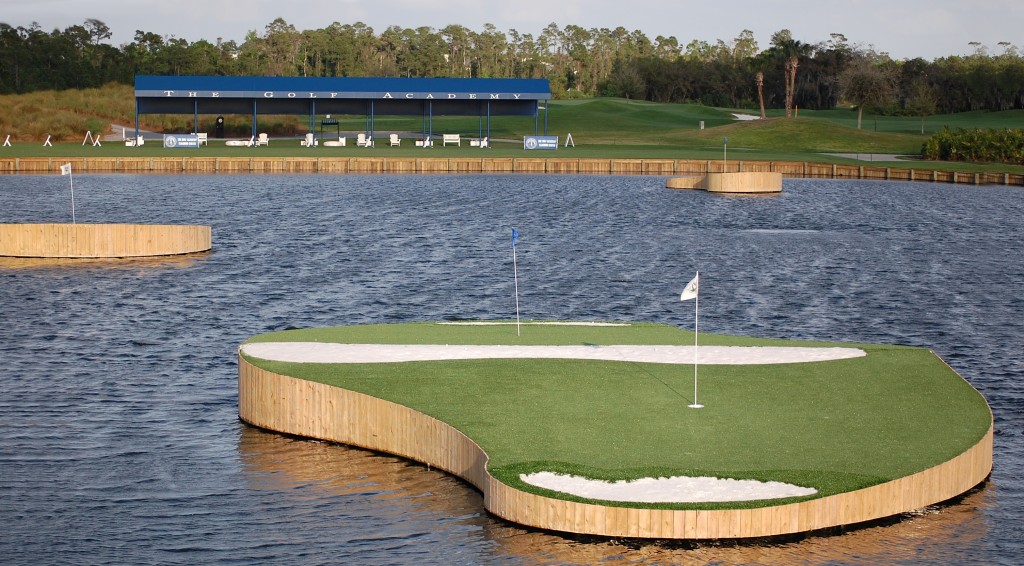 Enjoy our unique Aqua Range equipped with floating island greens for targets. It's so much more fun to practice when you set a goal of "hitting the green".
Our driving range is open to the public and available from sunrise until sunset 7 days a week.
Proper golf attire is required.
Small- 25 balls $3.50
Medium- 45-50 balls $8
Large- 70-75 balls $11
Monthly range passes are available through our Academy Memberships
Click Here for more information on how you can practice for $2/day!